Things to Consider When Choosing Private Function Rooms in Canberra
Important events in life are best shared with family and friends. Birthdays, weddings and baby showers are intimate affairs that deserve a special event venue. To capture that extraordinary feeling, your event deserves the best private function room Canberra has to offer. Book with us at First Edition Canberra.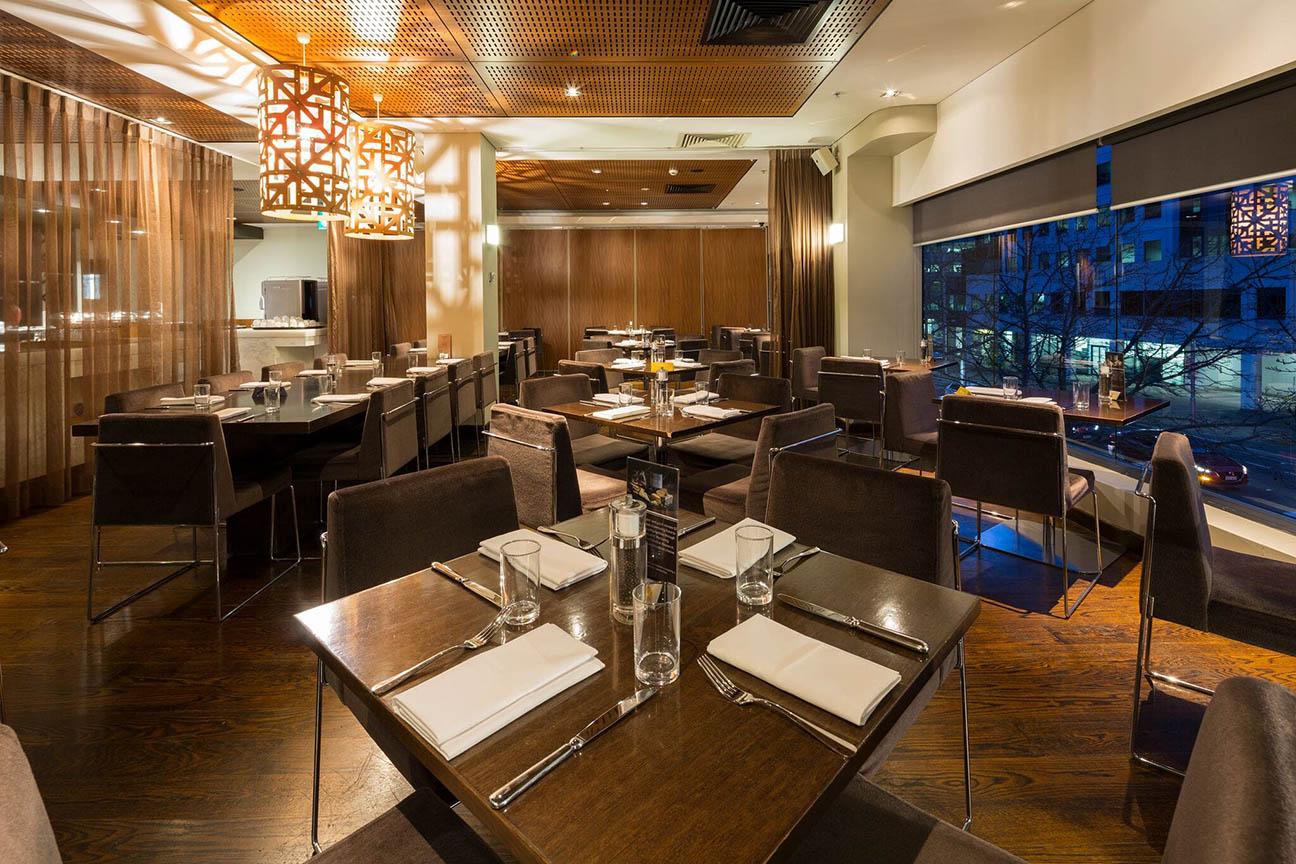 Private Function Rooms For Hire
First Edition Restaurant Canberra offers a modern contemporary fine dining experience showcasing the best local produce. In our private dining and function rooms, Canberra residents and visitors can bask in Old-World-inspired interior furnished with floor-to-ceiling windows and rich wood decor. With our lunch and dinner menu tailored to the occasion, we will create an event that you and your guests will remember.
Celebrate life's best moments with First Edition Restaurant Canberra today. For reservations, call us on +61 (0) 2 6245 5000 or visit us at Level 1, 65 Northbourne Ave, Canberra, ACT 2601.
Things to Consider When Choosing a Private Dining Room
Your choice of venue has a huge effect on your event. It is important that you pay attention even to the smallest details. Here are three things you need to consider when searching for a private dining room in Canberra.
1. Atmosphere
The decoration of a function venue is important in setting the ambience. However, it is not the only contributing factor. The existing architecture, the layout of the private dining room and the overall style of the venue all have an effect on setting the right atmosphere for your event. Choose which type of atmosphere would work for your event. A corporate event would need a different atmosphere versus a personal event.
2. Food
The best moments in life should be celebrated and shared with delicious food. If you are holding an event, consider a venue that offers other services including food and kitchen staff. Ask what kind of food they serve. Always plan to have an event menu that accommodates your guests' diet, including vegetarian and vegan ones.
3. Location
A venue's location should be one of your priorities when holding an event. You want to make it convenient for your guests to get to, especially if they will be driving themselves. Consider private function rooms that are close to hotels where your guests can stay before and after your event.
Function Room Hire in Canberra
Host your next event in one of the best restaurants Canberra City has to offer, First Edition Restaurant. Located at the heart of Canberra City, First Edition Restaurant offers an intimate private dining experience with a gorgeous view of the city. We provide a seasonal menu that will be tailored to your event and personal preferences. Trust executive chef Jennie Tressler and our team of passionate culinary experts to deliver a one-of-a-kind experience for you and your guests.
Book our private functions rooms for your corporate event or any social gatherings such as birthday parties, hens party and more. For reservations, you may use our online form or call +61 (0) 2 6245 5000. Visit us at Level 1, 65 Northbourne Ave, Canberra, ACT 2601. We're located at the mezzanine area of the Novotel Hotel in Canberra.